Just jumping the gun here, but we're pretty much nix on a few characters in our cosplay group. Our group has decided to do Heart no Kuni no Alice's game sequel Clover no Kuni no Alice. We will be doing the traditional outfits in the game and there are references to make the costumes available. Please just PM me.
NEEDED





PENDING





TAKEN




Alice
Boris
Dee
Dam (912 [me])
Elliot (cloudy_girl6)
Pierce
Peter
Vivaldi
Those in pending are tentative to be either open or taken. So if any one of them are free, you'll be able to take it up if you asked for it.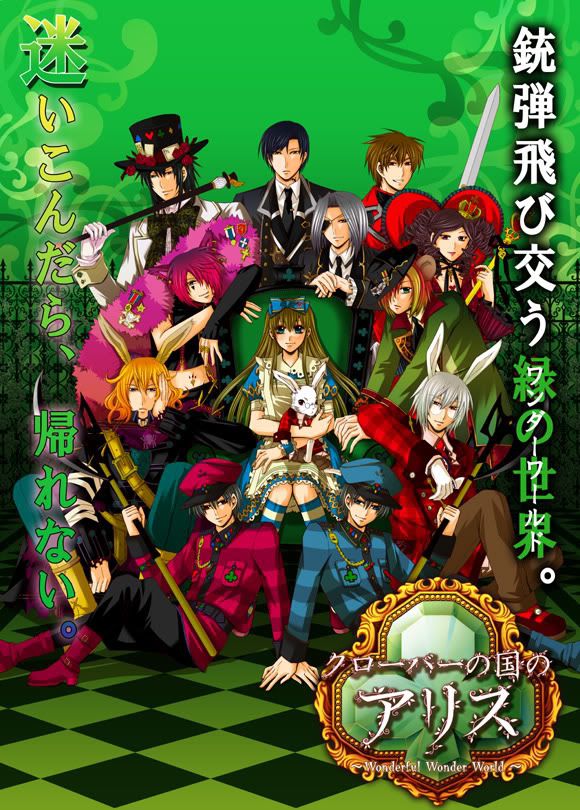 Starting from top:
Blood
,
Gray
,
Ace
| Boris,
Nightmare
, Vivaldi, Pierce | Elliot, Alice Peter | Dee & Dam
----------
Extra: Julius, Gowland, and Joker are pretty much open for those who want to do them. If anyone joins, we'll have the group go on to being Joker no Kuni no Alice in celebration of the release of the new game. lol Just PM or make a post!
I would like to be sure that you are committed to do this, so there is not backing out at the last minute.